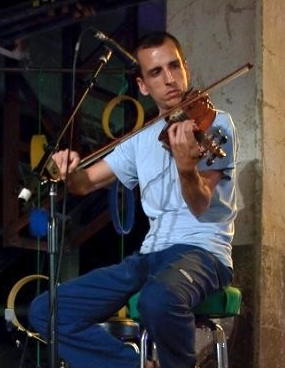 A warm welcome to Trepanning Trio's newest member, Jeff Schuler!
Jeff's first practice violin was a cracker jack box with a ruler taped to it. He still prefers this version.
By day and by night he is also a freelance web developer and consultant, civic tech community organizer, runner, bicyclist, yogi, and capoeirista. He credits listening as his best skill in each of these pursuits.
Website: http://www.websubstrate.com/