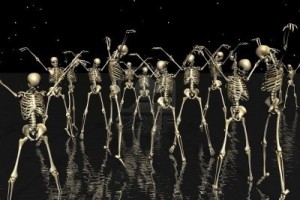 Trepanning Trio will be performing in collaboration with MorrisonDance, Saturday, September 15, 2012, between 1:00 and 3:00 PM at Market Square Park on the corner of W.25th Street and Lorain Ave., Cleveland, Ohio 44113.
MorrisonDance pushes the boundaries of dance by exploring unusual presentation and rehearsal venues, cross-disciplinary approaches to creation and education, and new creative marriages with other artistic media, science, nature, and technology.
Trepanning Trio is an instrumental, avant-chamber ensemble which performs and records using only classical, traditional and handmade instruments (i.e., viola da gamba, kalimba, guzheng, pan lids screwed onto sticks and played with violin bows, etc).
They will be represented by to following musicians at this event:
Brad Bolton: Guitar, Ukulele, Baster, Animal Calls, Pigglesworth, etc.
Dan Wenninger: Tenor Saxophone
David Badagnani: English Horn, Oboe, Fiddle, Sheng, Yueqin
David Mansbach: Double Bass, Acoustic Guitar, Zhongruan
Joel Elvery: Mandolin, Percussion
Kris Morron: Trombone, Guzheng, Accordion
Peggy Latkovich: Accordion, Hang, Banjo
Tom Lempner: Woodwinds