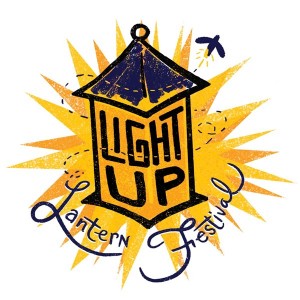 Trepanning Trio has been invited to perform at the fourth annual Light-UP Lantern Festival! The event runs from 6:00 – 10:00 PM. Trepanning Trio be performing on the Patchwork Stage from 8:45 – 9:15.
ABOUT THE EVENT:
The streets of Crouse, Kirn, Spicer and East Exchange St. in University Park neighborhood will come to life for the fourth annual "Light-Up" Lantern Festival on Oct 13th 2012 6-10pm. This years theme is Caravan of Lights!
Mission:
The Light-UP Lantern Festival in University Park is an effort to revitalize the University Park Neighborhood in Akron through art, entertainment, collaboration, and highlight the unique talents and achievements of the community.
Description:
Artists and art instructors work with the community, schools, libraries, businesses, and the university, to teach classes in lantern making, puppetry, costumes, and work on collaborative art projects and installations. The results of these classes and collaborations culminate in a magical display of the arts at the "Light-UP" Lantern Festival in University Park on the evening of the event.
Trepanning Trio will be represented by the following musicians at this event:
Chris Auerbach-Brown: Alto Saxophone, Saw and Melodica
David Mansbach: Double Bass, Acoustic Guitar, Zhongruan
Joel Elvery: Mandolin, Percussion
Kathryn Metz: Flute, Pan Tree
Kris Morron: Trombone, Guzheng, Accordion
Peggy Latkovich: Accordion, Hang, Banjo, Piano