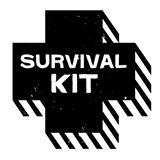 KILLS TO KISSES is the solo electronic art- rock project of Australian bassist, multi-instrumentalist, vocalist and DJ Lisa Dowling. She lives and works in Brooklyn, NY and will be releasing her debut full length album in 2015.
More about Kills to Kisses:
Praised as "Bjork-like" and "innovative" by the New York Times, Lisa Dowling has had her ears and fingers in the post-classical, post-rock, post-post world of sound since she graduated from music school. Wanting to give her beloved instrument a fresh voice, she created kills to kisses to showcase the unique and surprising capabilities of an instrument that is usually not recognized for its virtuosity. Her music is bass-centric, but not in the ways you would expect; luscious, pulsating melodies soar over funky bass riffs and electronic drones creating a "brusquely subtle or exquisitely dense" (Inanna Naked) cinematic language that will beg of your hips. Her mastery of looping technology, "delicate, pure voice" (Woodstock Times), and serious chops create a veritable tour-de-force that is a breath of fresh air. Kills to kisses has been presented at the Berkshire Fringe Festival, the Contagious Sounds Series and regularly performs in and around NYC.