David Mansbach and Ron Tucker, reunite for the first time in 10 years at Mahall's! One night only!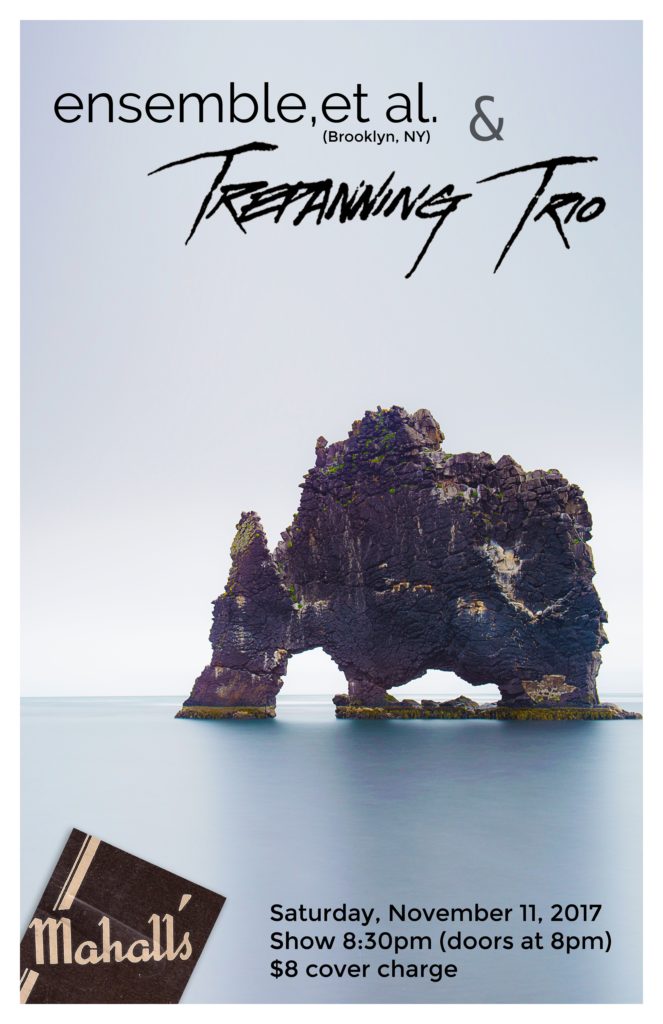 ensemble, et al. is a Brooklyn-based percussion quartet who strives to create a boundary-crossing, progressive-yet-accessible sound. The group employs elements of contemporary chamber music, instrumental rock, and modal jazz with a "garage band" approach to composition. ensemble, et al. performs original music by its members Ron Tucker, Charles Kessenich, J. Ross Marshall, and Jeff Eng.
Placing the search for beautiful sounds and textures above all else, the band keeps its all-instrumental music grounded in lyrical patterns and song forms that tell a story. Elements of improvisation trickle into ensemble, et al.'s minimalist platform, adding excitement and spontaneity. The timbres of marimba, vibraphone, glockenspiel, and drum set dance playfully together, creating a mosaic of sounds that blend and richly complement one another. The group's goal is to create music that represents the next wave in the stylistic synthesis of the contemporary classical, jazz, and pop traditions, and to win over a wide-ranging audience from the staunchest traditionalist and the most progressive listener alike.