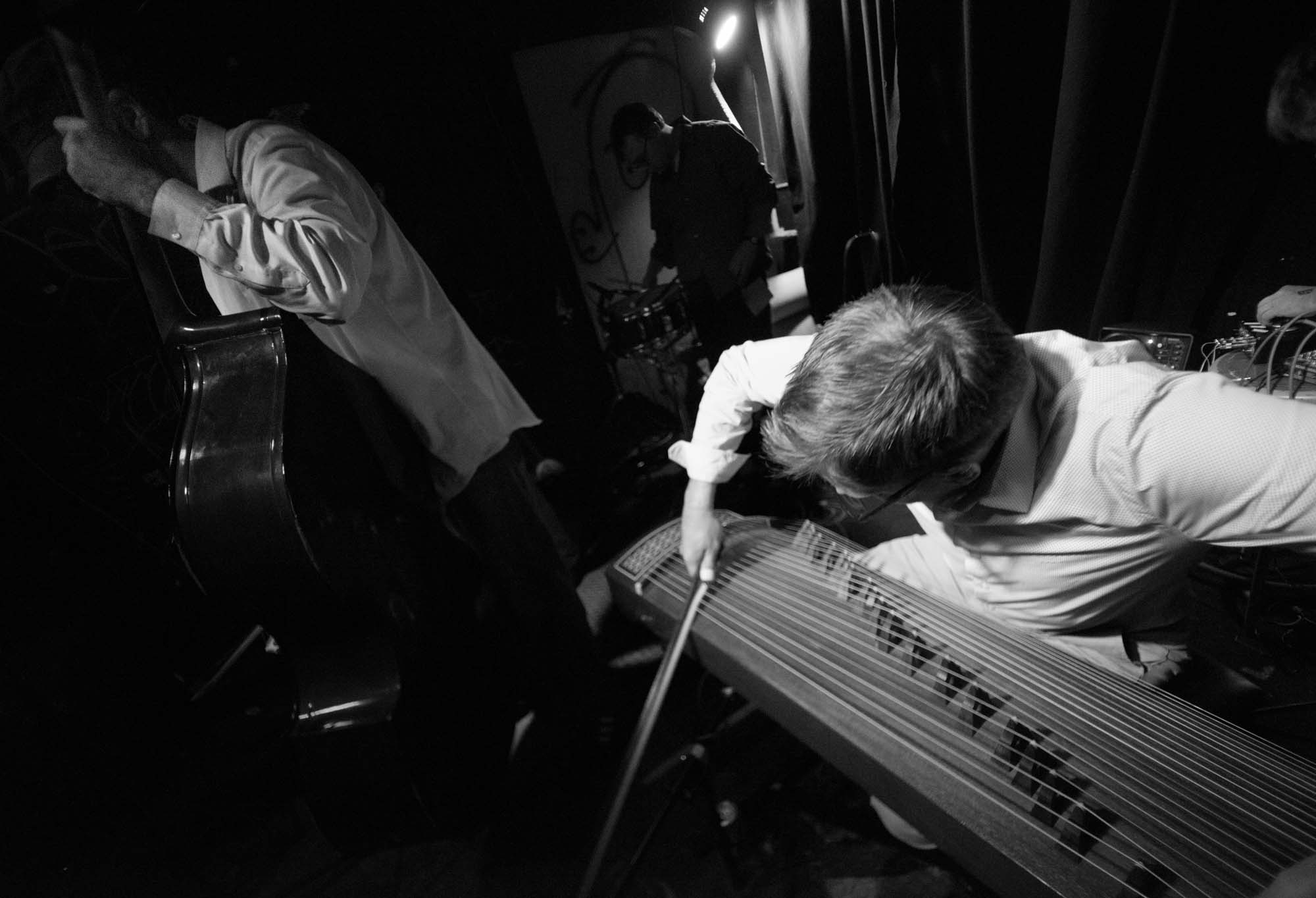 EXPLORING THE OPTIONS OF SOUND. This seems to be the most suitable way to describe what is going on here: Exploring sound and structure, harmony and disharmony. No wonder that this sounds…bulky, eruptive, at times brutal, at times irritating, seldom calm or soothing. Though, at least it's never unspectacular, half-hearted or ill-considered.
With KEEFE JACKSON and CHRISTOPH ERB on bass clarinet and tenor saxophone, TOMEKA REID on cello, this is a merger of three free-spirited sound nerds, complementing one another.
It goes without saying that this mighty tempest of sounds may conjure up images of rugged crater landscapes, or of a future crowded with nothing but wretched skeletons, dancing away in a manic frenzy.
The group's debut album will be released this summer on Veto Records (Switzerland). Fred Lonberg-Holm (cello), who appears on the record, is being replaced for this tour by Jason Roebke (double bass).
As they say: It's a challenging listening experience. Yet, an experience nonetheless.
BAEKDU DAEKGAN (Bob Drake, synth; Rick Kodramaz, bass; Jay Guy, drums and Alex Henry, sax).
Event Details: http://fw.to/KpMh79d
Artists Playing The Show: http://fw.to/wO5Q9Me
Mahall's Concert Calendar: http://fw.to/eBnFiAH
TREPANNING TRIO will be playing a TOYS AND NOISE/SANS PLANS set and will be represented by the following musicians:
bbob drake: handmade electronic and acoustic instruments
Brad Bolton: Guitar, Ukulele, Baster, Animal Calls, Pigglesworth, etc.
Dan Wenninger: Tenor Saxophone
David Mansbach: Double Bass, Acoustic Guitar, Pan Tree, Zhongruan
Joel Elvery: Mandolin, Percussion, Kalimba, Saw blades
Kathryn Metz: Flute, Pan Tree, Melodica
Kris Morron: Trombone, Guzheng, Accordion
Peggy Latkovich: Accordion, Hang, Banjo
Jeff Schuler: Violin