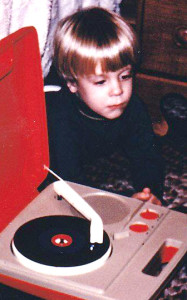 Originally from Northeast Ohio, Geoffrey Peterson attended both the Oberlin College Conservatory of Music and the Cleveland Institute of Music where he studied with Donald Erb and received his Bachelor of Music Degree in composition in 1997. He is Director of Music and the Fine Arts at John Knox Presbyterian Church in North Olmsted, Ohio.
His music has been performed throughout the United States, Canada, and Europe. Venues include the Curtis Institute of Music, the Cleveland Institute of Music, Cleveland State University, Ohio Wesleyan University, the University of Miami, Northwestern University, DePaul University, Penn State University, Temple University, the Philadelphia Music School Settlement, Swarthmore College, the Fleischer Art Memorial, the Cleveland Museum of Art, the Beck Center for the Arts, the San Salvatore Church in Prague and Duino Castle in Italy.
Recent works include: A Mighty Handful: Symphonic Portraits of the Russian Five for wind ensemble to be premiered at the Cleveland Institute of Music in 2014; Danse Diabolique for orchestra completed in 2009; Homage to Donald Erb performed by renowned French bassoonist Pascal Gallois at the Boyer College of Music and Dance at Temple University in 2007; Seasons premiered by the award-winning Cavani Quartet in 2007; Three Haiku commissioned by the Beck Center Children's Choirs and premiered in Lakewood, Ohio in 2007; The Edmund Fitzgerald, a piano concerto, premiered by the Sault Symphony in Ontario, Canada in 2005. His Sonata for Solo Oboe has been performed by the principle oboists of the National Symphony, Baltimore Symphony and the Sarasota Orchestra. His music is published by Theodore Presser, Tenuto Publications and Cimarron Music Press. He is a member of the Cleveland Composers' Guild.
Listen to Geoffrey's music here: https://soundcloud.com/geoffrey-peterson